Speaker's Office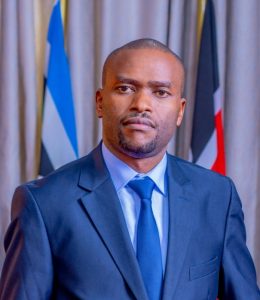 The Speaker Hon. Joel Karuri Maina (Pictured Above)
Hon. Joel Karuri Maina is the current Speaker of the Nakuru County Assembly, having been elected in September 2022. Prior to his appointment, he served as the Biashara Ward Representative in Naivasha Sub-county between 2013-2022. As the Speaker, he plays a critical role in managing and monitoring the County Assembly.
As the presiding officer, Hon. Maina ensures that all Members have equal opportunity to participate in the Assembly's proceedings while enforcing the Assembly's rules and regulations. Additionally, he represents the Assembly in its dealings with external bodies and serves as its spokesperson in relations with other organs of the government, the county government, and other organizations.
The Speaker is responsible for overseeing the effective functioning of the Assembly's committees and timely reporting to the Assembly. This is accomplished through close collaboration with the Liaison Committee, consisting of Committee Chairpersons and Assembly leadership, to organize the Assembly's affairs and align their actions with the Assembly's mandate.
Hon. Maina also oversees the Assembly's financial management, ensuring that resources are allocated efficiently and effectively to meet the needs of the people of Nakuru County. As a seasoned politician and journalist specializing in Development Communication, he has played a critical role in promoting positive change, fostering partnerships, and building the capacity of individuals and organizations to contribute to development.
Under his leadership, the Nakuru County Assembly has made significant strides in promoting accountability and transparency in its operations, serving the best interests of the people of Nakuru County. Hon. Maina is an innovative, self-motivated, hardworking, committed, and result-oriented leader with a Bachelor's degree in Arts and Communication from St. Paul's University.