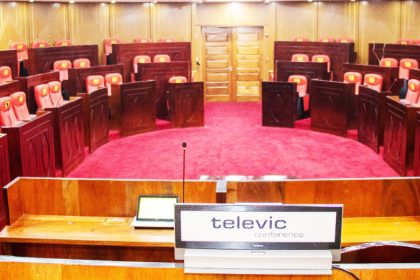 The House has urged the County Executive to allocate funds to Naivasha Sub-County Referral Hospital in the upcoming FY 2023/2024 budget. The funds are intended to cover the employment of health workers, the purchase of equipment for the theatre, and the settlement of outstanding bills and debts at the hospital.
To improve the quality of service delivery at the health facility, the House has also called for the implementation of proper supervisory tools to monitor staff performance. This includes the installation of biometric identification systems for staff and CCTV cameras in various departments to enhance supervision. Furthermore, the House recommends engaging auditors to investigate the mounting unpaid bills at the facility.
The Health Services Committee, chaired by Hon. Njuguna Mwaura, visited Naivasha Sub-County Referral Hospital to assess the quality of services provided to the public. The committee noted several issues, including the lack of supervisory tools, cases of maternal deaths due to negligence, and poor communication procedures between the facility and patients/caregivers.
The committee also identified a shortage of human resources, inadequate infrastructure to meet increasing needs, and the lack of a title deed for the facility.
During the afternoon session, students from Analat Secondary School in Njoro Sub-County attended to observe parliamentary proceedings and gain insights.