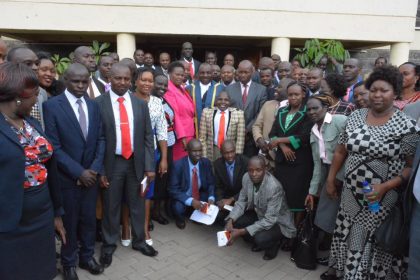 The assembly has today passed the Nakuru County Revenue Allocation Bill, 2018 after incorporating the Governor's memoranda on the bill. The proposed law was passed unanimously for the third time by members of the assembly who cut short their participation in the ongoing Devolution conference in Kakamega County to attend to pending business before the house.
Furthermore, during an afternoon sitting, the house deliberated upon the report of the Budget and Appropriations Committee on the County Fiscal Strategy Paper, 2018 before they approved it.
Today's approvals set the stage for the assembly to receive and deliberate on the 2018/19 annual budget estimates. The budgetary estimate process is expected to take off as from April 30 when the assembly is expected to receive the budget proposals from the Office of the county executive committee member in charge of finance.