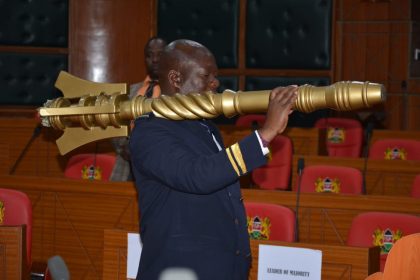 The Assembly has rejected a statement from the County Governments Agriculture Department on the status of Foot and Mouth Disease in the county.
The House disagreed on the actual number of cattle had died due to the outbreak of the disease in the 11 sub counties.
They said the statement was contradictory hence needed more time to table out a report.
The Speaker of the day Michael Njoroge of Molo issued the Agriculture committee a 14 day notice to come up with a comprehensive report on the status of the outbreak in the county.
Nominated MCA Grace Mwathi of Bahati had requested the statement from the County's Agriculture committee to issue a statement on the sporadic cases of the disease.
According to the statement issued from the county, there has been an outbreak in parts of Nakuru County.