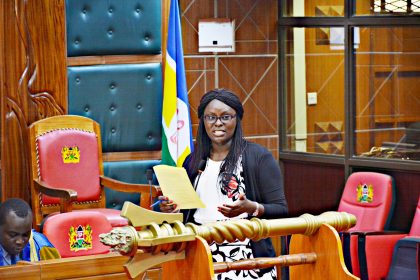 THE Assembly has passed the Nakuru Cooperative Revolving Development Fund Bill 2019 which seeks to promote welfare and economic empowerment of County residents.
The bill sponsored by nominated MCA Hon. Elizabeth Gichuki seeks to provide funds to be used for granting low-interest loans to cooperative institutions aimed at scaling up their lending activities and promote entrepreneurship.
"The fund seeks to provide funds to support, revive and initiate cooperative societies institution has in areas that can have immediate impact to household economy," read part of the bill.
Once Governor Lee Kinyanjui accents it into law, the fund will attract and facilitate investment in cooperative society institutions in areas that can have an immediate impact to household economy.
The bill will also provide financial support to cooperative society institutions that support strategic and high return interventions which will directly have linkages to low-income persons, community based organizations and women groups.
"It will provide funds to cooperative societies institutions to facilitate marketing of products and services both in the domestic and international markets," read part of the bill.
Later the bill was approved after it underwent a committee of a whole House for the amendments.
During the Committee of the Whole House, members were able to change various clauses which is in line with the Standing Orders of the House.