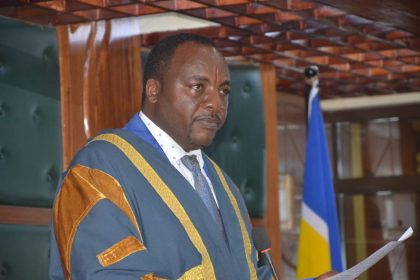 The Assembly has adopted a report on elevation of the Nakuru Municipality to the city status.
During the afternoon session chaired by Hon. Speaker Joel Kairu, the members debated on report tabled by the Committee on Lands, Housing and Physical Planning Chairman Hon. Stephen Ngethe and unanimously agreed that the benefits of elevation outweighed the demerits.
The report on Adhoc committee on application for Conferment of Nakuru to City Status indicated the Municipality had met the minimum criteria for the elevation as provided in section 5 of the Urban Areas and Cities Act, 2011 and Amendment Act of 2019.
However, the report indicated that there was need to review boundaries of Nakuru Municipality to cater for current needs.
It also indicated that there was need for adequate public sensitization on the cost benefits of elevating the municipality to city status to avoid misconceptions.
"Zoning and development of the Municipality should be strategic and procedural. There should also be adequate and effective service delivery in all departments in discharging of essential services within the county," read part of the report.
Nakuru Municipality Board made an application for conferment of City Status to Nakuru Municipality on May 5 2019 which was consequently approved by the County Executive committee.
The Conferment of City Status is anchored on legislation and policy framework.
The Assembly's approval paves way for the report to be sent to the senate for debate.