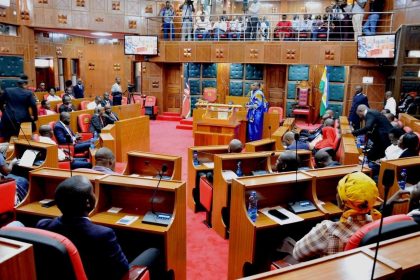 Nakuru County Tourism and Marketing Bill, 2019 that seeks to market Nakuru internationally as a premier tourism and filming destination has sailed through its second reading.
The bill seeks to establish a tourism development and marketing body which will develop and manage a Nakuru County Convention and Cultural Exhibition Centre for hosting conferences and marketing cultural products and services.
Today, Trade, Tourism and Co-operatives Committee Vice Chairman Dr. Hon Peter Mbae said establishment of the Tourism and Marketing Board will be able to develop , implement and co-ordinate a strategy to boost tourism in the county.
The board will be also tasked to establish and develop a county tourist healthy facility and promote water sports and big game fishing activities.
The bill will also ensure there is a provision of tourism services including; registration of service providers, tourist information, mapping and branding and standardization of taxis and cabs offering taxis and tour services.