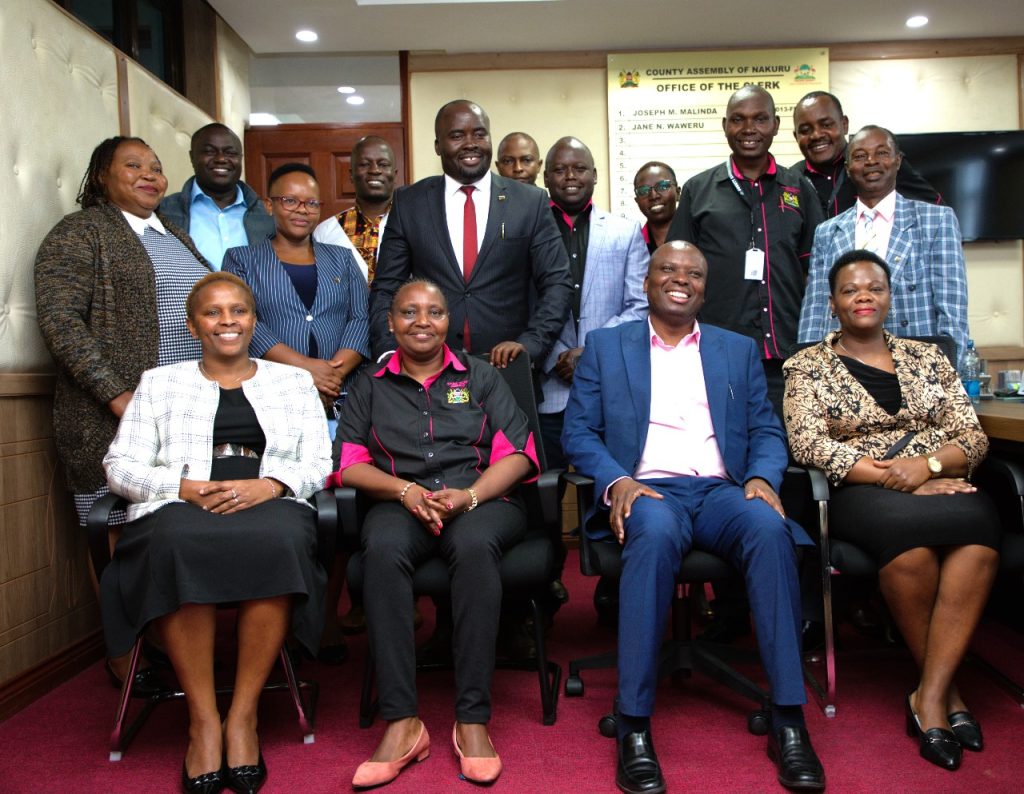 A delegation from the Institute of Certified Public Accountants of Kenya (ICPAK), led by ICPAK Chairman CPA Philip Kakai and CPA Dr. Grace Kamau, the Chief Executive Officer and Secretary to the Council paid a courtesy call to the Assembly today. The primary objective of their visit was to explore potential areas of collaboration and engagement between ICPAK and the Assembly.
During their discussions, the two parties considered various potential avenues for partnership, which included capacity building for key County Assembly committees, enhancing the Assembly's Audit Committee's capabilities and providing training and capacity building opportunities for Certified Public Accountants (CPAs) and other staff within the Assembly.
In response to the visit, the Assembly team, led by Speaker Joel Karuri Maina represented by his Deputy Hon. Joseph Ngware and Acting Clerk CPA Jane Waweru, extended a warm welcome to the ICPAK delegation and expressed their eagerness to engage in fruitful discussions. The meeting provided a platform for the two organizations to identify areas where collaboration and support could lead to more effective governance and financial oversight within the Assembly.
CPA John Kipchirchir Kwambai, Central Branch Chairman, also attended the meeting, further emphasizing the importance of this partnership.