New County Assembly Of Nakuru Speaker Elected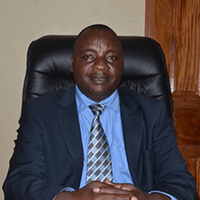 Hon.(QS) Joel Maina Kairu has been elected speaker of Nakuru County.
He trounced his closest rival Nelson Gachuihe by garnering 62 votes against Gachuihe's 14 votes.
Until his election as Speaker, Maina was the county's minister for Roads, Transport and Public Works.
Engineer Joel Maina Kairu becomes the second Speaker of the Nakuru County Assembly taking over from Hon. Susan Kihika who is now the Nakuru County Senator.
Taking over the seat, Engineer Kairu started by thanking his predecessor Senator Susan Kihika for ably steering the pioneer assembly and promised that his office and that of the Senator will work closely together.
"I will start by thanking my worthy predecessor Senator Susan Kihika for the commendable work you did at the County assembly. As a pioneer assembly, you made tremendous achievements in legislation and steadfast guidance and it is my belief that you also do the same at the senate which we shall work very closely. This County Assembly and the office of the Senate will work very closely to ensure Nakuru County reaches new heights,"
Recent Blog Posts
Nakuru County Assembly on Wednesday 13th Februa...

As the Assembly goes on Long Recess starting fr...