Speakers Office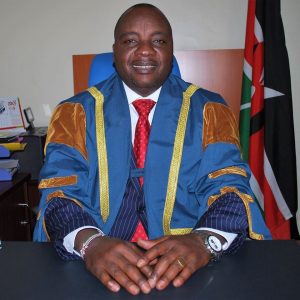 Brief Bio of the Speaker Hon. (QS) Joel Maina Kairu (Pictured Above)
Honorable Joel Maina Kairu is the Speaker of the county Assembly of Nakuru where he chairs over 78 members of the county assembly (MCAs).
The Speaker is a trained and Registered Quantity Surveyor (QS) who holds a Master of Arts degree in Project Planning and Management and a Bachelor of Arts Degree in Building Economics both from the University of Nairobi.
Hon Kairu is currently engrossed in studying for a Doctorate degree in Strategic Management at Kabarak University.
He is an alumni of Mother of Apostles Seminary where he completed his high school education in 1991. He is a member of the Institute of Quantity Surveyors of Kenya (IQSK).
Hon. Kairu is also a member of the Impact Assessment Association of Kenya (IAAK) having being trained at the African Nazarene University on Environmental Impact Assessment. He has trained extensively on Alternative Dispute Resolution mechanisms such as Arbitration, Conciliation, Negotiation and Adjudication.
His entry into the civil service in 1998 was followed by steady but fast career progression from the position of Assistant Quantity Surveyor to District Quantity Surveyor. District Public works officer, Provincial Quantity Surveyor and County works officer in various stations across the country.
Hon Kairu was appointed the first Nakuru County Executive Committee (CEC) member for Roads, Transport and Public works by then Governor Kinuthia Mbugua in May 2013 where he served in the capacity until August 2017.
During his tenure as the CEC Roads, Transport and Public works, he prides himself in having overseen the rehabilitation of county roads and bridges, construction of early childhood development education classrooms, health centers, foot bridges and rehabilitation of county offices and infrastructure.
He was also instrumental in the decongestion of Nakuru's central business district and installation of street lighting high masts and solar street lights that saw the reduction of crime within Nakuru.
Hon Kairu made his first foray into the world of politics when he submitted his name as a candidate for the office of Speaker, County Assembly of Nakuru in September 2017 where he was elected as the Speaker.
Speaker Kairu is involved in various charity works such as offering academic sponsorships to needy and orphaned students. In the past he has been a member of the board of governors of various schools such as Menengai High school and Nakuru Girls High school. He is also an avid reader and a sports man with a penchant for soccer and is an ardent supporter of Arsenal Football club and the Shujaaz Rugby team.